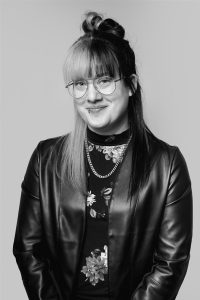 Anick Leblanc
SiPD and Nubis Administrative Coordinator
Anick has been part of Les Services SiPD Inc. since 2022. She is the type of person that loves everything and never does the same thing twice! Having a resume as eclectic as her, involves that she has many different work experiences which make her knowledgeable in different areas of a professional setting. This has allowed her to become versatile in many things.
It is with great perseverance and ambition that she has managed to accumulate nearly 20 years of experience as an administrative technician in several different fields. She is a team player with a very strong work ethic.
She is an avid basketball fan and a crazy lover for flat-faced dogs. She is also known to close family and friends for loving hot summer days and hating winters with a passion!