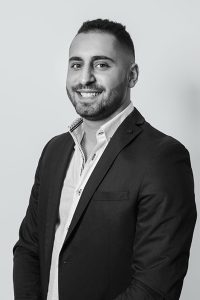 Antony Tairy
ERP Business Analyst SR
ERP implementation consultant since 2020, Antony studied financial accounting at UQAM. Looking for a company that would allow him to grow, he headed to Les Services SiPD Inc. and became our e-commerce expert.
Since his arrival, he has continued his studies in Operations Management to acquire more knowledge related to our field. His perseverance has allowed him to carve out an important place in our team without having done any training in computer management beforehand.
Antony has been directly involved in the implementation of a dozen clients. He is also our Big Commerce integration expert with Acumatica.
Acumatica Fields of Expertise