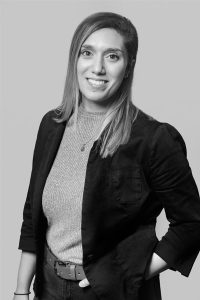 Lea Primiano
Project Manager
Following her arrival in 2022 at Les Services SiPD Inc. as Project Manager, Lea has been actively involved in the management of ERP implementation projects and is in charge pf project management. She will accompany you through the process, ensure a rigorous follow-up and help you carry out your objectives at the same time.
Having started her career in the field of communications, Lea is a great communicator in different languages. She is committed to the development and maintenance of both personal and inter-professional relationships.
Having a bachelor's degree in environmental design from UQAM, she adds an artistic side to her professional background as well as project management at various scales (e.g., architectural, and urban projects, etc.). Always looking to perfect her skills, she is in the process of acquiring her PMP certification.
It goes without saying that she likes to offer solutions that are well thought of (literally, she loves to put on her cleats and hit the trails!)
Passionate and dynamic, she likes to add different strings to her bow and is interested in everything. No challenge will stop her. Hence the following motto she lives by:There are no problems, only solutions!