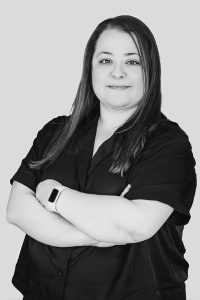 Liliana Aguiar
Customer Success Manager
Liliana has been part of Les Services SiPD Inc. since 2023 as a Customer Success Manager. With well over 10 years of management experience in the retail and automotive industry and having a college degree in accounting and management from Lionel-Groulx College, she brings her knowledge of accounting and customer service to the team.
Always smiling, and cheerful by nature, these qualities make her the ideal candidate as a Customer Success Manager (CSM) and communications role within the SiPD team.
Her favorite hobby is spending her days surrounded by family and friends and watching a soccer game.
Acumatica Field of Expertise