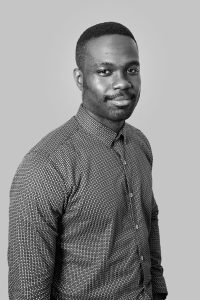 Malcom Mensah
ERP Business Analyst
Malcolm has a B.A.A. in Business Technology. He loves to discover new things, and at Les Services SiPD Inc., he learns a lot. He specializes in the project, construction, and service modules as well as related modules such as compliance and project management.
Given his background in agricultural economics, he has a passion for the environment and food production both indoors and outdoors.
In his spare time, he enjoys hiking and gardening. In the evening, it is not uncommon to see Malcolm dancing to the beat of salsa.
Acumatica Fields of Expertise